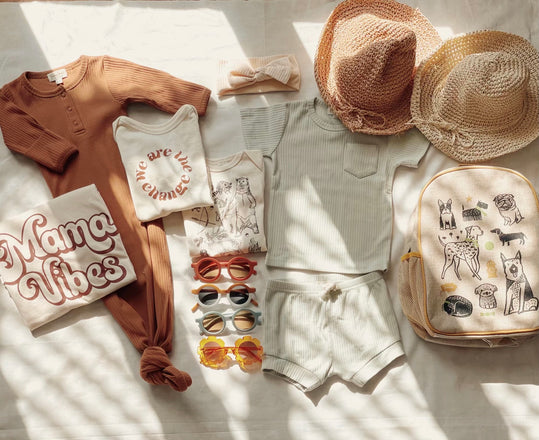 Wear
This is our shop that carries all of your baby's wearable necessities. From onesies and sweaters to hats and backpacks. There is even a special mama section, because let's face it, you deserve it!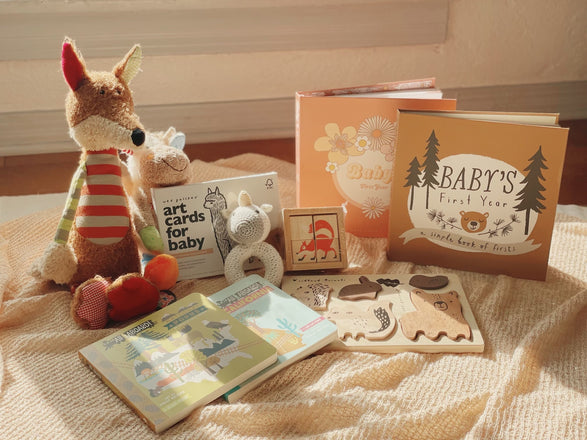 Play
Looking for some non-toxic sensory toys and books for your little one's room? Check out our Play shop for open-ended toys, rattles, and books that will nurture a love of nature.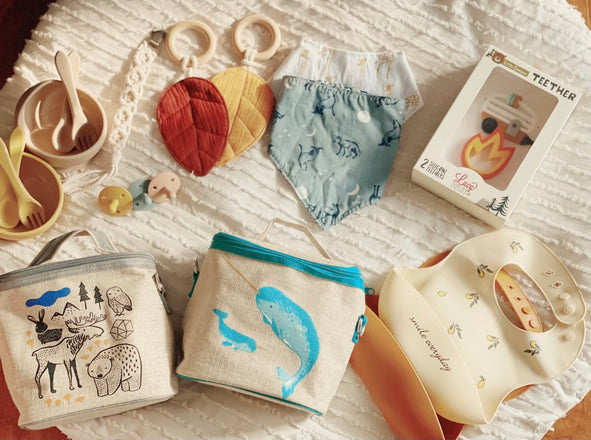 Chew
Teething baby? We've got you covered with a wide variety of safe teething toys. Our non-toxic teethers come in fun designs that aid in sensory development.
We also carry everything you need for mealtime, from organic bibs to silicone bowls! We even have cute coolers to pack snacks for your next adventure.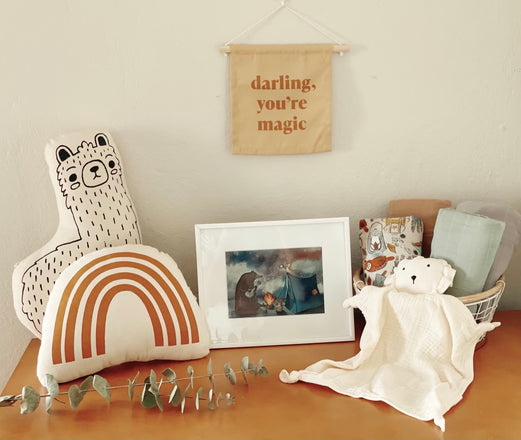 Snuggle
Our snuggle shop is where you will find everything you need to outfit your natural nursery. We carry only the coziest crib sheets and organic swaddles, plus outdoorsy-themed decor, bedding
and pillows.